Discover How The 10.4.2 Release Can Help You Deploy High-Performance Native Apps on Windows, Android, iOS, macOS, and Linux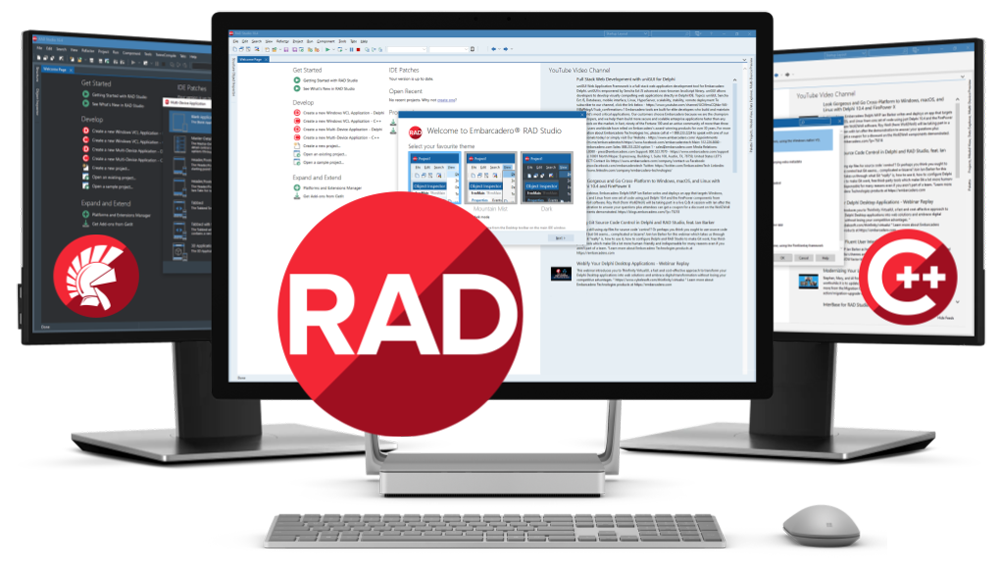 Productivity Enhancements
RAD Studio 10.4.2 includes new tooling to help developers build stunning apps quickly, enhanced migration tooling for fast upgrades, and a new automatic silent installer. A new progress dialog shows what the IDE is doing during lengthy operations. RAD Studio's Code Insight support (using LSP) has been significantly expanded to offer better, faster, and more reliable Code Insight for both Delphi and C++, while an improved Migration Tool helps you upgrade easily and copy your IDE configurations.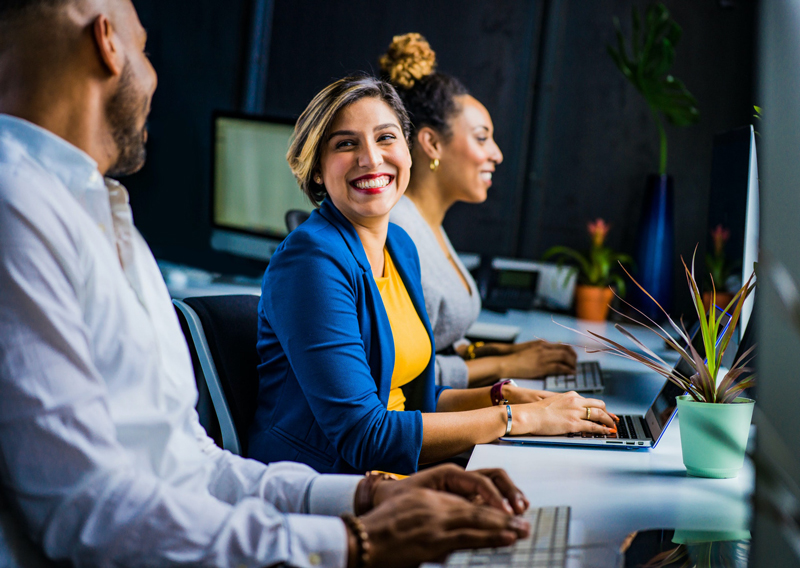 Performance and Quality Improvements
10.4.2 includes improved integration with SOAP web services, improving the WSDL import tool and the SOAP client invocations. The updated Parallel Programming Library offers a modern style for writing multi-threaded applications that can take advantage of modern multi-core CPUs. You can now easily see the data stored in generic collections in the debugger with the introduction of a new specific debug visualizer. Database and remote data access technologies have also seen improvements for FireDAC InterBase, SQLite, PostgresQL, and Oracle integrated drivers, the REST Client Library, AWS and Azure support. RAD Studio's 10.4.2 release resolves over 700 internally-found and customer-reported issues.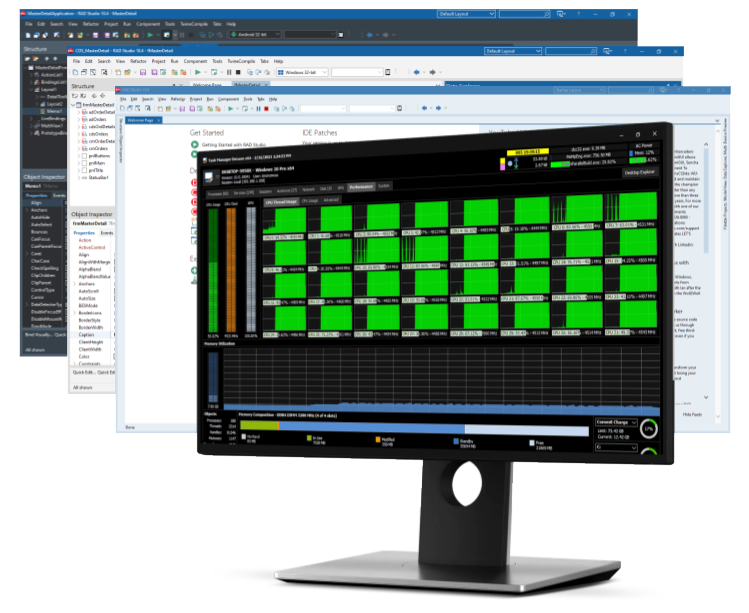 Expanded Windows Support
RAD Studio 10.4.2 delivers best-in-class Windows app support, including the richest available library for native Windows app development, the Visual Component Library. These include the new TControlList VCL control, a virtual and high-performance control for very long lists, and a new VCL TNumberBox control that supports integer, floating point and currency values.
Windows Store packaging is made easier through support for MSIX, Microsoft's newly recommended Windows application packaging format. There is improved styles support for the Konopka Components suite of over 200 Windows UI controls and designers for your Delphi and C++ Builder VCL applications. The TEdgeBrowser VCL component has been updated with support for the GA version of Microsoft's WebView2 control and its SDK.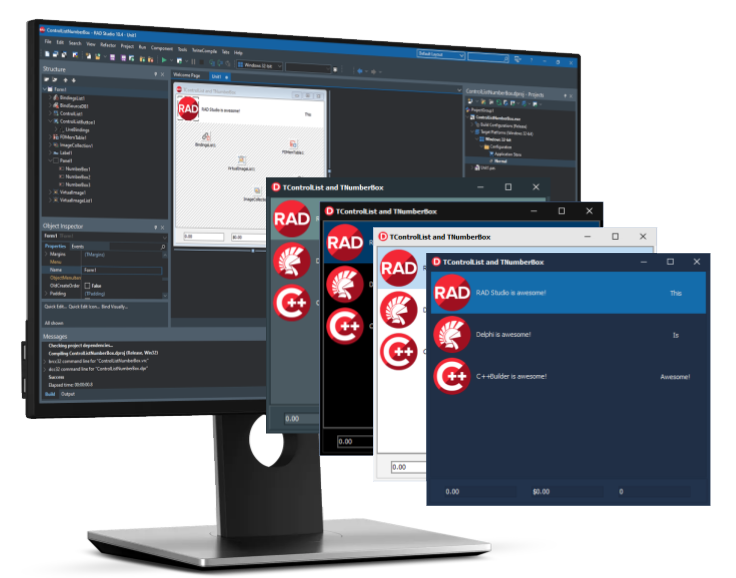 Expanded Delphi & C++Builder Support
Delphi sees over 20 significant compiler performance improvements that substantially reduce compilation time. Delphi also has enhanced Code Insight support, highlighting warnings and hints in the code editor, new improvements to rendering to enhance visibility, and better support for packages, ctrl-click navigation, and much more.
C++Builder's Code Insight is updated for robust code completion. C++Builder includes a new approach to debug information which greatly reduces memory strain on the Win64 linker and app output size, known as split DWARF, while an overhaul of the exception handling system provides improved application reliability. The RTL also includes the latest version of the Dinkumware STL.